Video Distribution
Blue Vault Digital Video – Short Film – Mobile – Movie – Syndication
Blue Vault Digital provides music video, film, short film, digital video content distribution, and syndication and license services to our artists, labels and content partners. We service over 150 music shows, 35 major digital retailers, telecommunications and mobile companies globally.
Click

 here to download the latest PDF brochure on our video distribution.
Accepted content formats:
In order to service your content to our network, we require your content to be sent to our office in certain formats.
Approved content formats:

We require six copies of your music film clip in DIGITAL BETACAM format with all the credits and notes about the clip to be included on one sheet. This is the standard procedure for Australia, USA and some European countries, allowing us to service all Key Partners such as iTunes that only work with the DIGIBETA format.
We require two copies of your music film clip in DVD format. DVD format services all other countries. Make sure that they are labelled correctly.
We require a DVD or CD format of your clip in MOV, AVI and MPEG4 formats "large size".
We require a DVD or CD format of your clip in MOV, AVI and MPEG4 formats in "small compressed size" for the Internet and our Google Video + Youtube sites.
In the event that you are not able to provide your content in the above formats then we are happy to take care of the additional formatting. We charge a flat $200 AUD per clip for formatting clips to the above, approved industry content standards.
Minimum content requirement:
As a minimum, we require a digital beta video master of your film clip. If you are not able to provide us with a digital beta master then we can organise for one to be created from a DVD master. This is a billable service.
In the event that you would like Blue Vault Digital to create your digital beta master then we require a high resolution DVD master to use as the source file. Each digital beta master duplication is $150 per music clip and includes the cost of the digital beta tape.
Duplication Services For Digital Beta Stock In Australia
Blue Vault Digital is able to duplicate digital beta tapes for $100 AUD excluding GST each. If you need to have additional copies, please advise us by emailing sales@bluevaultdigital.com.
Syndication Of Your Music Video Clips
As part of your distribution agreement with Blue Vault Digital, we provide you access to over 150 music programs on the planet. We do this via our digital content access systems via our partner networks.
Blue Vault Digital digitally encode your content and then make this available to the music programs to license or syndicate for their shows around the world. We work with just about every music genre including:
Afro
Caribbean and reggae
Classical
Classic rock, pop, jazz
Club
Dance
Easy listening
Euro beats
Hard rock
Jazz
Music Education
Pop
Punk
Rap and hip hop
Retro
Rock
Soul funk
Urban RnB
World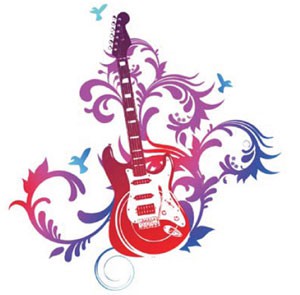 Air Play Vs. service
We can never guarantee airplay. What we do is provide assurance that we will get your video and film content to networks we service. This represents a massive saving of time, energy and postage costs.
Hot Content Requests
We are requested from time to time by the networks to "flag" what we believe are the best videos. If your video is hot, fun and creative then we will have this noted on the submissions with the ONE sheet and your bio. Be creative at all times.
This is your weapon for success!
Advantages
Having Blue Vault Digital distribute your videos and make them available to TV channels, retailers and stores worldwide helps to:
Reduce your direct costs by switching to digital delivery. You do not need to send DVDss or digital beta tapes in the post anymore!
Find new clients by marketing your music videos to our extended database of TV stations, web portals and mobile operators
Keep complete control over distribution by getting information that is crucial for promotion.
We provide you with the number of previews and delivery orders by TV programmers.
Service reports appear on your statements.
Copyrights
You do not give up your copyright. You remain the exclusive owner of your images and content. Blue Vault Digital becomes a license partner with you and we are granted the right to represent the content and seek out license opportunities for you and your artist. We do not buy or sell any copyright, but we are granted limited usage licenses. This is all covered in your agreements with Blue Vault Digital.
Select your licensing conditions:
As a producer, you choose the general conditions of our mandate to license your work. And for every single video, you can set specific restrictions. You can lock off countries and limit the time on the networks. The more restrictive you are the less likely we are to succeed. This rule changes depending on how hot your content is.
Find new clients and increase your revenues:
You keep your own client base and the direct contact with them. We market your images to the broadcasters that you don't have the resources to reach. This saves you a lot of time.
Postage costs
Think about the massive savings in having to send your content to the services that we manage through our digital systems. With digital tapes costing up to $150 AUD each and DVD duplication at $5 a single unit, the savings are considerable. We take care of everything and get your content into the retailers fast and out there to earn you revenue as soon as possible.
Registration of your content
Blue Vault Digital takes the headache out of the regulatory process of registering your content with all the collection services.
Registration for your content, when managed by Blue Vault Digital, is free!
You do not have to pay for the hosting of your content on our servers. We take care of everything for you. You only need to invest some time to describe your content in detail just you have done with the music credits on your artist's CDs.
Find new clients for your music clips.
You keep your own client base and the direct contact with them. We market your images to the broadcasters that you do not have the resources to reach.
Important Things To Note When Submitting Music Clips To Blue Vault Digital
Please make sure that all submissions are labelled correctly. If they are not labelled then nothing happens. We are not mind readers.
Make sure that you have ALL the information on who produced the clip and or content. Please complete the normal metadata sheets. If you do not have these, email catalogue@bluepie.com.au
Please make sure that you stipulate who owns the content on the tape. This is very important. We need to know who wrote the song and who owns the masters. Without this information we cannot pay you.
If you do not attend to the above points then your video, short film or video content will not be processed and will be rejected.
Who we service
Video is an expanding market and growing every month. Blue Vault Digital works with only proven paying customers. There are many services out there that promise the world and never pay. We remove the risk by working only with proven paying service providers. Some of the service providers include the following leading companies:
Our service lists are expanding all the time. As we find new and reputable service
providers we add them to our service listing. For a full listing of our video partners please
visit our website at www.bluevaultdigital.com
Contact details
For further information on how Blue Vault Digital can help you to get your content out to the world, email or write to:
The Catalogue Manager – Blue Vault Digital
Blue Vault Digital
Clarence House
Unit 6/9 Clarence Street
Moss Vale, NSW, 2575
Australia
P: +612 9310 0155
F: +612 9310 0166
E: catalogue@bluevaultdigital.com
W: bluevaultdigital.com