USA Team
Meet The Blue Vault Digital USA Team
OSCAR OVAFLOW CLEMONS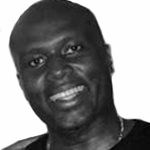 Business Development Consultant North America – Blue Vault Digital USA
Born Oscar J. Clemons Jr. in Atlanta Georgia 1971, Oscar had music in his family from the time he was born. As a child, Oscar was a dancer and a very talented sportsman. A promising football career was cut short due to an injury at college. Not one to ever let things stop his passion to succeed, he placed his energy into his music career.
In the '90s, Oscar was fortunate to secure one of the very rare intern roles at MCA Records. During his 6 months as an intern, he quickly built relationships with the team at MCA and worked on the promotions team for some of the greatest artists of all time including Mary J. Blige, Jodeci, Father MC, Christopher Williams, Heavy D. and the Boys, Guy, Al B. Sure and many others.
Oscar worked hard and in doing so, created lifelong friendships that are still there to this day and earned him respect within the industry at a very early age. Oscar was at Uptown MCA from 1991-1994. This was an incredible stepping stone to the start of his career. The experience and friendships formed, provided him with the opportunity to work the greats like Sean Puffy Combs aka P. Diddy.
Late in 1994, the opportunity arose for Oscar to work at 'Rap-A-Lot Records' where he was an integral part of promoting many big albums to the top of the Billboard charts.
Later in the '90s, Oscar made the move to return to his home roots in Atlanta, Georgia. From here he set up his home consulting business in the Music Industry. Focusing on promoting artists and breaking acts through the major label system. During this time Oscar worked on many great albums promoting them to the greater North American music markets including working with record labels like Laface Records, SoSo Def, Rowdy Records, and Noontime Records. Oscar has been a vital and instrumental cog in the development of these labels, their artist rosters and the success that they enjoyed during the explosive growth years for the Rap and Hip Hop scene in North America.
Oscar's passion for music didn't just stop at his super marketing and sales skills. In the late '90s, Oscar wanted to get hands-on engineering skills and that's when he decided to intern at Darp Studios under Dallas Austin. His work ethic is 'can do' and there are no problems in Oscar's world, only solutions that need to be found.
While working hard in the studio caves Oscar learnt his craft fast from working with great engineers like Leslie Brathwaite and by working at studios like Dopplers Studio and Stankonia Studio working under John Fryer. In the latter part of 2010 Oscar decided to focus on developing his marketing and promotional resources and to build his promotions and marketing teams to help take on the new digital landscape.
As Oscar says: "The music world has changed and if you do not adapt you will find yourself out of work."
Oscar has watched the world of Hip Hop change so radically and the income streams that were once the lifeblood of the industry from vinyl to physical CD products vanish before our eyes. It is a digital world now and a world that needs new ways to grow income for artists.
With this in mind, in 2012, Oscar started a mentoring program to help guide and develop new artists, focussing on the development of their music craft, live show and seeking new talent for the rosters of Blue Pie Records and DJ Central Records.
He also owns and operates a very successful marketing and promotions business, working with many of the iconic artists of today including The East Side Boyz, Ne-Yo, Young Jeezy, Trey Songz, Avant to name a few.
His work ethic and skills make him an invaluable member of the Blue Vault Digital team.
JOSH LANGTON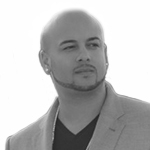 Business Development Consultant – Blue Vault Digital Canada
Josh Langton has an incredibly wide network of artists and entertainment professionals that he calls on to expand the Blue Vault Digital catalogue in Canada. His family have been in the music business for over 50 years. Through his family network and close connection to the music business, Josh developed his singing, performing and entertainment skills under his stage name 'Josh Young'. See www.joshyoungmusic.com.
Josh is an honour roll student with a very strong business sense and a keen ability to manage staff and meet deadlines. With the music gene running in his family and a strong business acumen developed from being around his father and mother, he quickly developed and successfully sold a number of small businesses through his twenties. By the time Josh was 30 he had achieved financial freedom to pursue his passion in life, the music business.
In January 2014, while visiting Australia, Josh saw and pounced on the opportunity to open up the Canadian branch of DJ Central TV and DJ Central Records. With his extensive entertainment network that not only extends to North America but to Jamaica, Josh secured the role of President of DJ Central Canada.
Working with the board, Josh brings his network and artist management skills to Blue Vault Digital to commercialise and expand the catalogue. Working closely with the CTO, Damien Reilly and Corporate Affairs Director, Colin Seegar, Josh is responsible for the expansion of the company into Canada and Jamaica.