USA Team
Meet The Blue Vault Digital USA Team
OSCAR OVAFLOW CLEMONS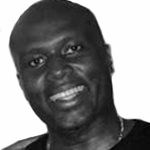 Business Development Consultant North America – Blue Vault Digital USA
Born Oscar J. Clemons Jr. in Atlanta Georgia 1971, Oscar had music in his family from the time he was born. As a child, Oscar was a dancer and a very talented sportsman. A promising football career was cut short due to an injury at college. Not one to ever let things stop his passion to succeed, he placed his energy into his music career.
In the '90s, Oscar was fortunate to secure one of the very rare intern roles at MCA Records. During his 6 months as an intern, he quickly built relationships with the team at MCA and worked on the promotions team for some of the greatest artists of all time including Mary J. Blige, Jodeci, Father MC, Christopher Williams, Heavy D. and the Boys, Guy, Al B. Sure and many others.
Oscar worked hard and in doing so, created lifelong friendships that are still there to this day and earned him respect within the industry at a very early age. Oscar was at Uptown MCA from 1991-1994. This was an incredible stepping stone to the start of his career. The experience and friendships formed, provided him with the opportunity to work the greats like Sean Puffy Combs aka P. Diddy.
Late in 1994, the opportunity arose for Oscar to work at 'Rap-A-Lot Records' where he was an integral part of promoting many big albums to the top of the Billboard charts.
Later in the '90s, Oscar made the move to return to his home roots in Atlanta, Georgia. From here he set up his home consulting business in the Music Industry. Focusing on promoting artists and breaking acts through the major label system. During this time Oscar worked on many great albums promoting them to the greater North American music markets including working with record labels like Laface Records, SoSo Def, Rowdy Records, and Noontime Records. Oscar has been a vital and instrumental cog in the development of these labels, their artist rosters and the success that they enjoyed during the explosive growth years for the Rap and Hip Hop scene in North America.
Oscar's passion for music didn't just stop at his super marketing and sales skills. In the late '90s, Oscar wanted to get hands-on engineering skills and that's when he decided to intern at Darp Studios under Dallas Austin. His work ethic is 'can do' and there are no problems in Oscar's world, only solutions that need to be found.
While working hard in the studio caves Oscar learnt his craft fast from working with great engineers like Leslie Brathwaite and by working at studios like Dopplers Studio and Stankonia Studio working under John Fryer. In the latter part of 2010 Oscar decided to focus on developing his marketing and promotional resources and to build his promotions and marketing teams to help take on the new digital landscape.
As Oscar says: "The music world has changed and if you do not adapt you will find yourself out of work."
Oscar has watched the world of Hip Hop change so radically and the income streams that were once the lifeblood of the industry from vinyl to physical CD products vanish before our eyes. It is a digital world now and a world that needs new ways to grow income for artists.
With this in mind, in 2012, Oscar started a mentoring program to help guide and develop new artists, focussing on the development of their music craft, live show and seeking new talent for the rosters of Blue Pie Records and DJ Central Records.
He also owns and operates a very successful marketing and promotions business, working with many of the iconic artists of today including The East Side Boyz, Ne-Yo, Young Jeezy, Trey Songz, Avant to name a few.
His work ethic and skills make him an invaluable member of the Blue Vault Digital team.
JENNIFER PINTO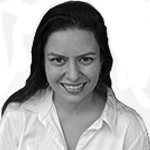 Business Development Consultant – Blue Vault Digital USA + Asia Pacific
Jennifer Pinto helps direct Blue Vault Digital's expansion to a worldwide market, influenced by an impressive career journey that has seen her work all over the world.
Jennifer was born in the UK and had the great fortune to travel extensively with her family. These experiences showed her the ways of the world at a very young age and exposed her to diverse musical traditions. She has an established record label in Goa called Rumion Records.
Jennifer's stage experience began at the age of 3 playing the maracas with her family in a Goan band at various festivals and events. In 2000 she left India and went to the UK where she worked in the Finance Industry and was in charge of major client accounts overseeing operations and setting up new office bases in England, Barcelona and Dubai.
After having seen the world and all it had to offer, Jennifer decided that it was Goa that held her heart and in 2004 she returned to establish her business network and base.
As Jennifer says, "Most of my friends were either musicians or major venue owners or event organizers and it was through these connections and all my travelling experiences that I fell on my feet in the music industry. Working on events and developing new markets within the music/entertainment business is second nature to me. It all seemed to be one rather large dinner party and it was a case of me being the marriage broker and introducing people together. Music is my life and my drive, I love my job and am very passionate about all I do in my business life."
Jennifer works with the board to expand the USA and Asia footprint for Blue Vault Digital. We look forward to continued success under Jennifer's watchful eye.
JOSH LANGTON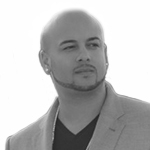 Business Development Consultant – Blue Vault Digital Canada
Josh Langton has an incredibly wide network of artists and entertainment professionals that he calls on to expand the Blue Vault digital Catalogue in Canada. His family have been in the music business for over 50 years. Through his family network and close connection to the music business, Josh developed his singing, performing and entertainment skills under his stage name 'Josh Young'. See www.joshyoungmusic.com.
Josh is an honour roll student with a very strong business sense and a keen ability to manage staff and meet deadlines. With the music gene running in his family and a strong business acumen developed from being around his father and mother, he quickly developed and successfully sold a number of small businesses through his twenties. By the time Josh was 30 he had achieved financial freedom to pursue his passion in life, the music business.
In January 2014, while visiting Australia, Josh saw and pounced on the opportunity to open up the Canadian branch of DJ Central TV and DJ Central Records. With his extensive entertainment network that not only extends to North America but to Jamaica, Josh secured the role of President of DJ Central Canada.
Working with the board, Josh brings his network and artist management skills to Blue Vault Digital to commercialise and expand the catalogue. Working closely with the CTO, Damien Reilly and Corporate Affairs Director, Colin Seegar, Josh is responsible for the expansion of the company into Canada and Jamaica.
DAVE SHARP

Head of Jazz Content – Blue Vault Digital USA
Even before signing with Blue Pie Records, Dave's education and years of experience within the jazz scene have made him of crucial significance to the Blue Vault Team.
The beginning development of Dave's impressive history of experience is derived from his youth in Detroit, Michigan, where was he was inspired by the city's rich musical heritage. Dave later went on to study at the University of Michigan where he became deeply devoted to the study of jazz and the perfection of his art. He later went on to continue his studies in San Francisco where he studied jazz and music alongside legendary bassist Herbie Lewis (McCoy Tyner, Cannonball Adderly, Les McCann) at the New College of California.
While living in San Francisco, Sharp served as bassist and composer for the modern jazz ensemble the Spheres of Influence and the Killer Joe Trio. After touring the West Coast with rock legends The Melvins and playing a run of jazz venues in Tokyo, Japan, Sharp returned home to the metropolitan Detroit area in 1998, where he continues to compose, record, teach and perform live in front of appreciative audiences today.
Dave Sharp's newest project, titled 'Dave Secret Seven' has been described as a group that transcends musical, national and ethnic boundaries by re-interpreting, not fusing, influences from Africa, Asia, the Latin world, Blue Note Jazz and that other planet, New Orleans.
We are honoured to have Dave on board as our head of Jazz Content, his impressive life experiences and obvious passion for his line of work make him a valued member of our team.
BRIAN LASSITER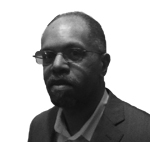 International Business Development Team and Brand Strategist – Blue Vault Digital USA
Brian Lassiter is considered one of the pioneers of the "Atlanta Rap and Hip Hop" music scene. Brian began his career in the music industry at thirteen working as a musician and style setter for his musical peers. He was mentored by one of the greatest record industry veterans "Mr Gene Burleson" and with Gene as his role model, he soon moved to become his protegee. This led to his development of a notable amount of experience in radio, promotions, marketing, production and distribution, all by the time he reached the age of seventeen. From here the only way was up as they say!
As a recording artist himself during the early 80's Brian was at the pulse of the Atlanta Hip Hop and Rap scene. In the mid to late 80's Brian worked as an Audio Engineer and Camera Operator, accumulating vast local and international recognition and far too many awards to count. Some of these accomplishments include his extensive work with record labels like Downstairs Productions, which later grew into World Premiere Records.
His cultural insights into the origins of hip-hop have lead to editorial postings and requests for his writing services at several rap magazines and shows. Brian has been featured as a guest speaker at a number of business panels, seminars and music conferences over the past 30 years.
Ultimately his years of extensive experience within the music industry led to the development and management of his own record labels including Mixworld, a wholesale DJ mixtape distribution company and the Pyramid Records Group.
We are looking forward to working alongside Brian and to many long decades of success. For more information on Brian "Google" his name "Brian Lassiter".